Honorary Degree Recipients
Bard College President Leon Botstein and the Board of Trustees are pleased to announce the 2023 honorary degree recipients.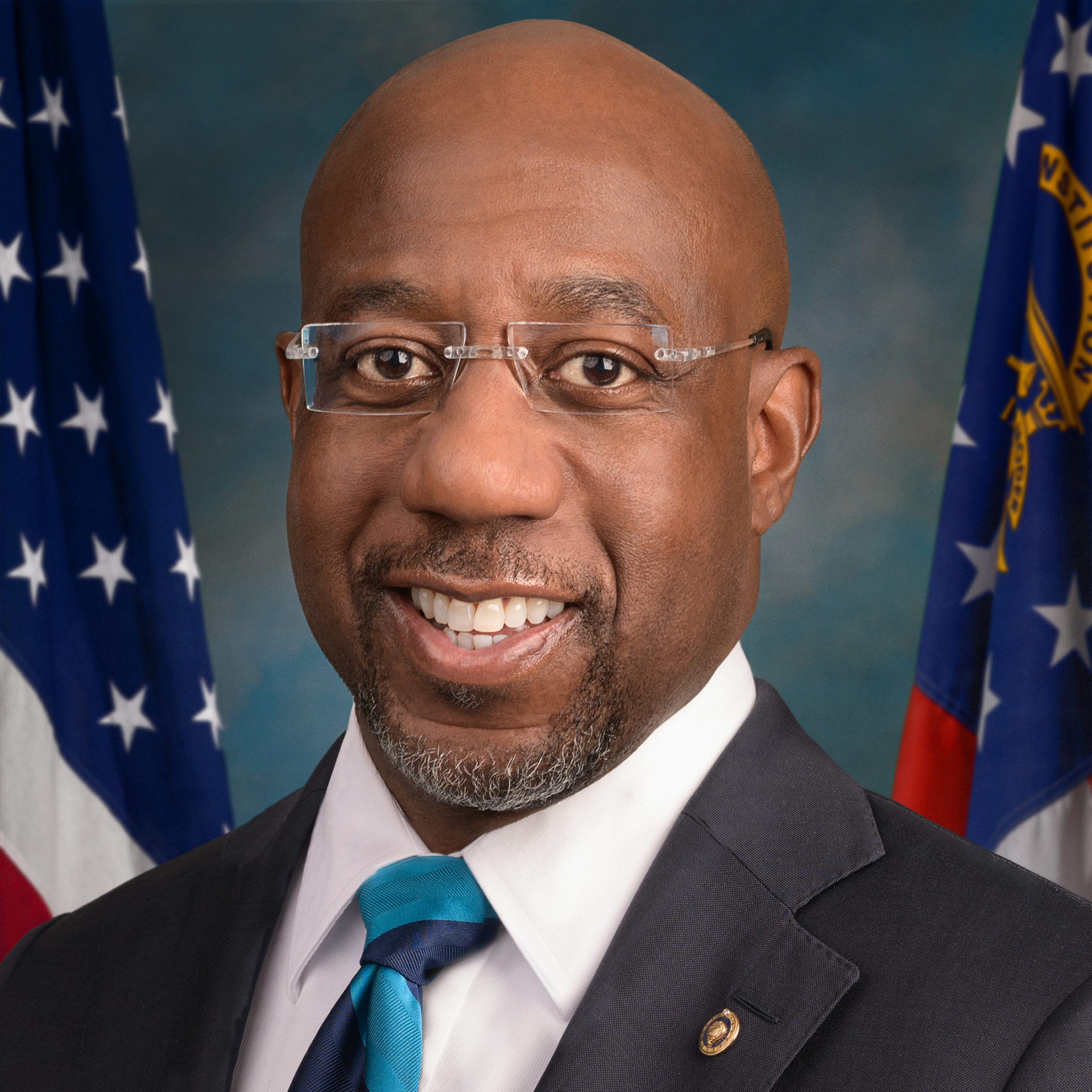 United States Senator Reverend Raphael Warnock
Doctor of Humane Letters
Commencement Speaker
A highly-respected pastor and social justice advocate, Senator Reverend Raphael Warnock was first elected to the United States Senate in 2021 and re-elected for a full term in 2022. Additionally, for over 16 years, Senator Reverend Warnock has served as Senior Pastor of Atlanta's historic Ebenezer Baptist Church, the spiritual home of Reverend Dr. Martin Luther King, Jr. He is the youngest pastor selected to serve in that leadership role at the historic church.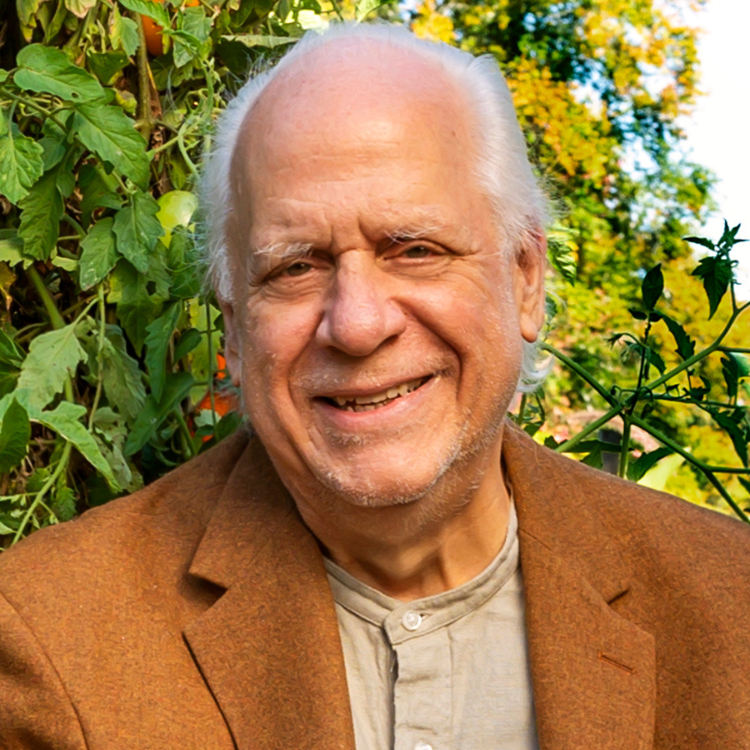 George Ball '73
Doctor of Humane Letters
Alumni/ae Honorary Degree
During the late 1960s, '70s, and early '80s, George Ball '73 apprenticed with the legendary genius plant- and seed-grower, breeder, and explorer Claude Hope in Costa Rica. Ball spent his later career at Pan American Seed in Illinois, California, and the United Kingdom, during which time he developed innovative plants and seeds, including the first pink hypoestes, "Think Pink," and the first large-flowered anemone, "Mona Lisa." In 1991, Ball purchased iconic garden seed giant W. Atlee Burpee & Company. He has donated tons of vegetable seed to Sub-Saharan Africa, Central Asia, and the Middle East. Ball, winner of an Outstanding Achievement Award from the Horticulture Society of New York and a President's Medal of Appreciation from the American Horticultural Society, is chairman of Burpee.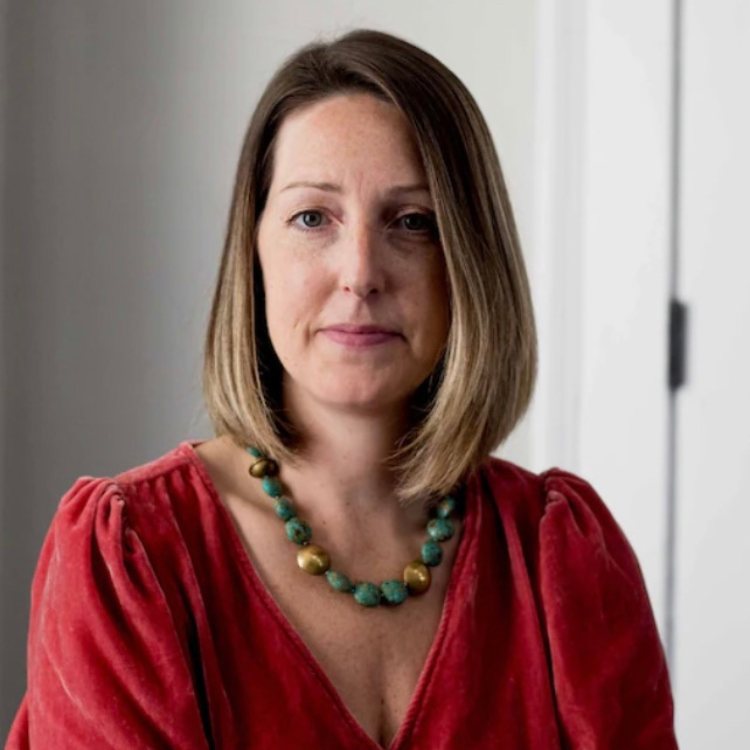 Caitlin Bernard
Doctor of Humane Letters
Dr. Caitlin Bernard is an obstetrician-gynecologist and complex family planning specialist, and is assistant professor at Indiana University School of Medicine. She grew up and has spent most of her life in upstate New York. After her ob-gyn residency in Syracuse, Bernard moved to Kenya to focus on global health work. She later returned to the United States to complete her complex family planning fellowship at Washington University in St. Louis and then chose to move to Indiana to continue her global health work, at Indiana University, and to expand access to abortion care in one of the most restrictive states in the nation. Her clinical, research, and advocacy work focuses on expanding access to comprehensive reproductive health care—including contraception, safe abortion, miscarriage care, and pregnancy care—as part of a reproductive justice framework.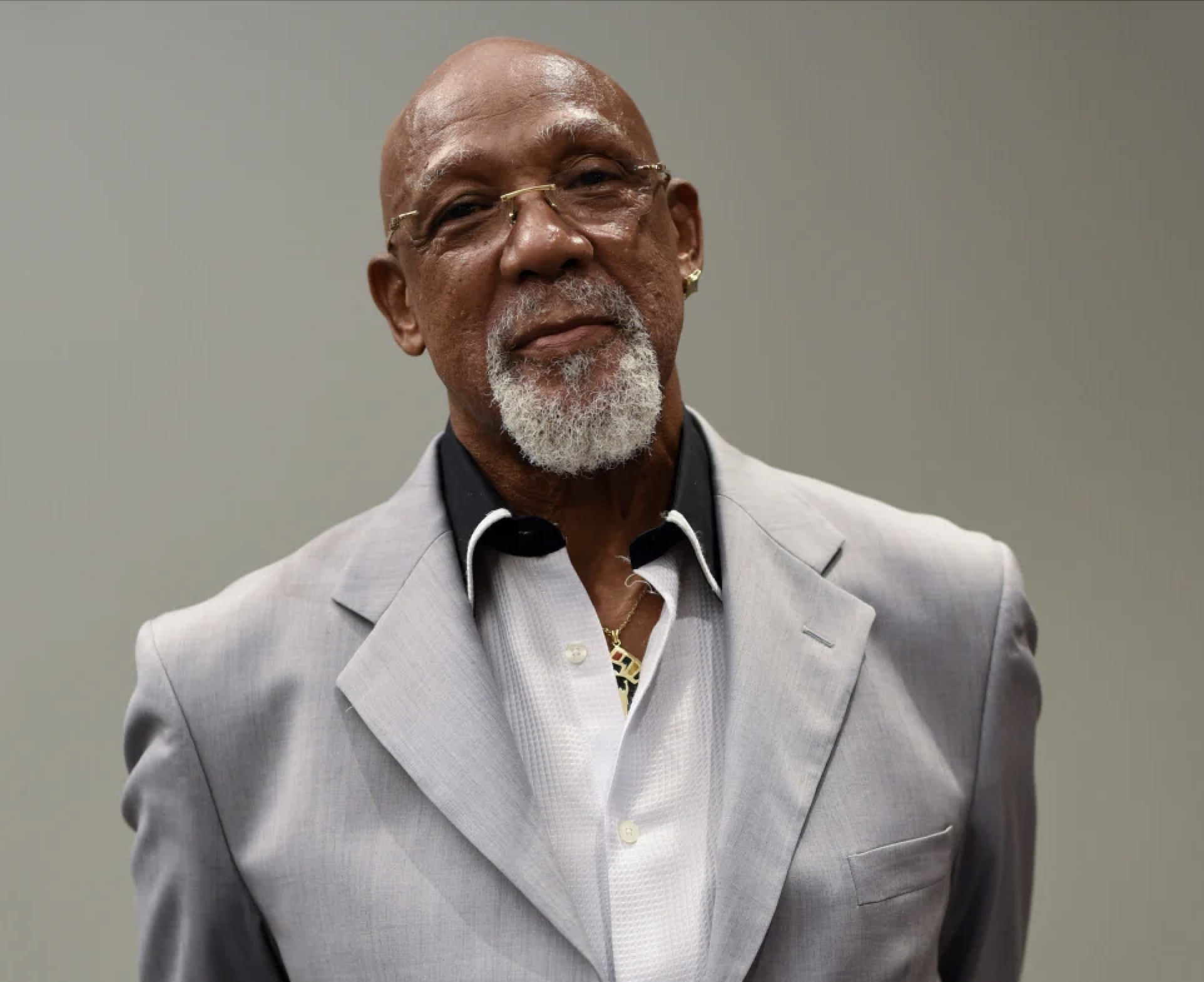 John Carlos
Doctor of Humane Letters
John Carlos was a track star at San José State University, where he also helped cofound the antiracism organization Olympic Project for Human Rights (OPHR) in October 1967. When Carlos and Tommie Smith, another OPHR cofounder, won bronze and gold medals, respectively, in the 200-meter dash at the 1968 Olympic Games, they stepped onto the podium without shoes to draw attention to Black poverty. Carlos wore beads around his neck in memory of lynching victims, and his jacket was unzipped (a breach of Olympic protocol) to represent blue-collar workers. As the anthem played, each held up a black-gloved fist—Smith his right to represent Black power, Carlos his left to represent Black unity. They were kicked off the team and sent home, where they faced threats and hostility. Carlos went on to play professional football in the US and Canada, worked for the US Olympic Committee, and was a counselor and track coach at Palm Springs High School in California. At great personal cost, he stood up—and continues to stand—for what is right.
Sandra Cisneros
Doctor of Humane Letters
Sandra Cisneros is a poet, short-story writer, novelist, and essayist whose work explores the lives of the working class. Her novel The House on Mango Street has sold more than seven million copies, been translated into more than 25 languages, and is required reading in schools and universities across the nation. Her numerous awards include a MacArthur Fellowship, PEN/Nabokov Award for Achievement in International Literature, National Medal of Arts, and Ruth Lilly Poetry Prize. A new collection of poetry, Woman Without Shame, Cisneros's first in 28 years, was published by Knopf in 2022. Cisneros earned her BA from Loyola University of Chicago and her MFA in creative writing from the University of Iowa. She has worked as a teacher and counselor to high-school dropouts, taught creative writing at every level except first grade and preschool, been a college recruiter, arts administrator, and visiting writer at a number of universities, including the University of California, Berkeley, and University of Michigan, Ann Arbor. Cisneros is a dual citizen of the United States and Mexico.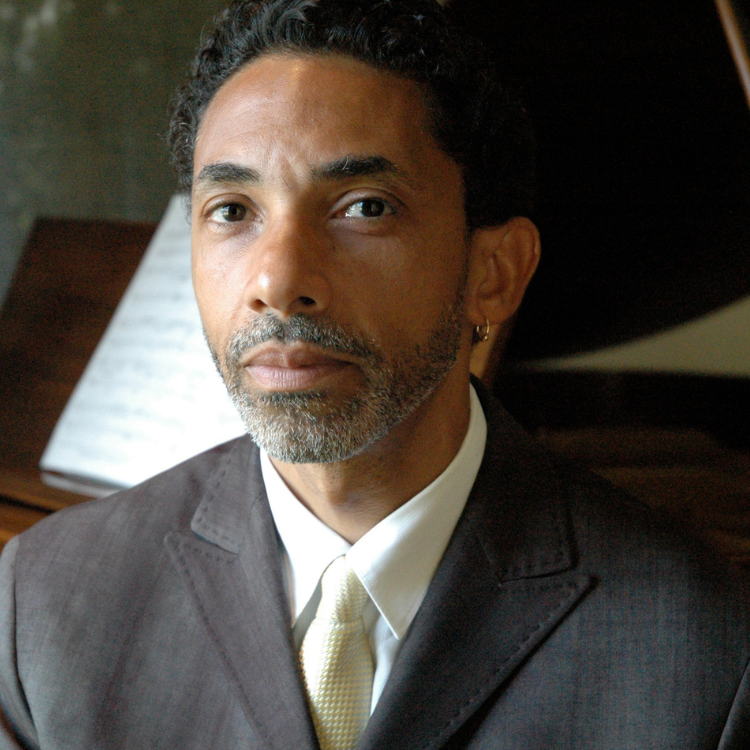 Robin D. G. Kelley
Doctor of Humane Letters
Robin D. G. Kelley is a distinguished professor of history and Gary B. Nash Endowed Chair in United States History at UCLA. He is a member of the American Academy of Arts and Sciences and the recipient of many awards and fellowships, including a Guggenheim Fellowship and Freedom Scholar Award. His books include Thelonious Monk: The Life and Times of an American Original (Free Press) Hammer and Hoe: Alabama Communists During the Great Depression (UNC Press); Freedom Dreams: The Black Radical Imagination (Beacon Press); Race Rebels: Culture Politics and the Black Working Class (Free Press); Yo' Mama's DisFunktional!: Fighting the Culture Wars in Urban America (Beacon Press); Africa Speaks, America Answers: Modern Jazz in Revolutionary Times (Harvard University Press); and, with Dana Frank and Howard Zinn, Three Strikes: Miners, Musicians, Salesgirls, and the Fighting Spirit of Labor's Last Century (Beacon Press). In addition, Black Bodies Swinging: An American Postmortem and The Education of Ms. Grace Halsell: An Intimate History of the American Century are forthcoming from Metropolitan Books.
Barbara Liskov
Doctor of Science
Barbara Liskov is an institute professor at Massachusetts Institute of Technology. Her research interests include distributed and parallel systems, programming methodology, and programming languages. Liskov is a member of the National Academy of Engineering, National Academy of Sciences, National Inventors Hall of Fame, and Massachusetts Academy of Sciences. She is a fellow of the American Academy of Arts and Sciences and Association for Computing Machinery (ACM), and a charter fellow of the National Academy of Inventors. She received the ACM A. M. Turing Award in 2009, IEEE John von Neumann Medal in 2004, IEEE Pioneer Award in 2018, lifetime achievement award from the Society of Women Engineers in 1996, ACM SIGPLAN Programming Languages Achievement Award in 2008, ACM SIGOPS Hall of Fame Award in 2012, and was named a Stanford Engineering Hero in 2019.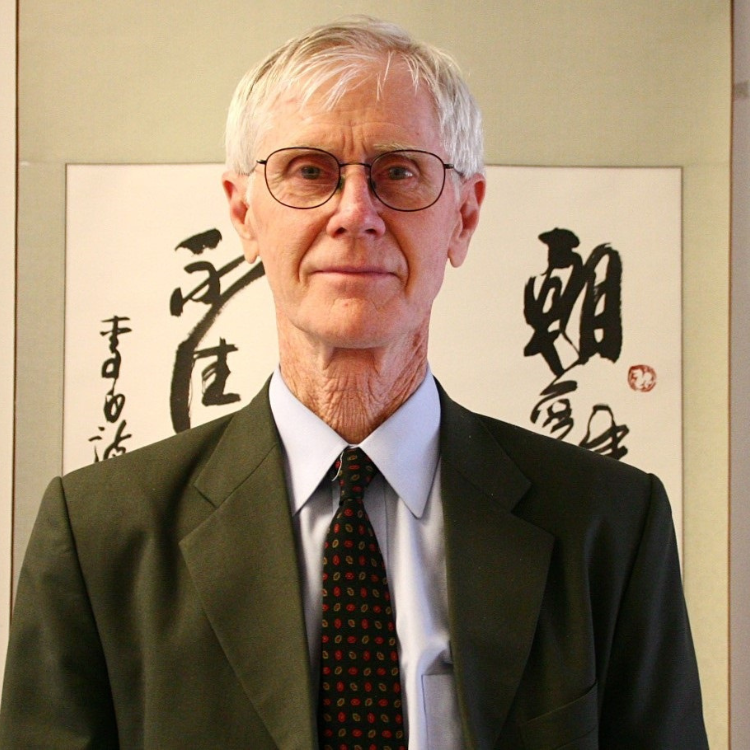 Orville Schell
Doctor of Humane Letters

Orville Schell is the Arthur Ross Director of the Center on US-China Relations at Asia Society and a former professor and dean at University of California, Berkeley's Graduate School of Journalism. He was born in New York City, graduated magna cum laude from Harvard University in Far Eastern history, studied Chinese at Stanford University, was an exchange student at National Taiwan University, and did PhD work in Chinese history at UC Berkeley. Schell has worked for the Ford Foundation in Indonesia, covered the war in Indochina as a journalist, and traveled widely in China since the mid-'70s. He has been awarded a Guggenheim Foundation Fellowship, a Smith Richardson Foundation grant, and is the recipient of an Overseas Press Club award, a Mencken award, and a Harvard-Stanford Shorenstein Journalism Award. Schell currently serves as a fellow at the Weatherhead East Asian Institute at Columbia University and a senior fellow at USC Annenberg School for Communication and Journalism. His most recent book is My Old Home: A Novel of Exile (Pantheon, 2021).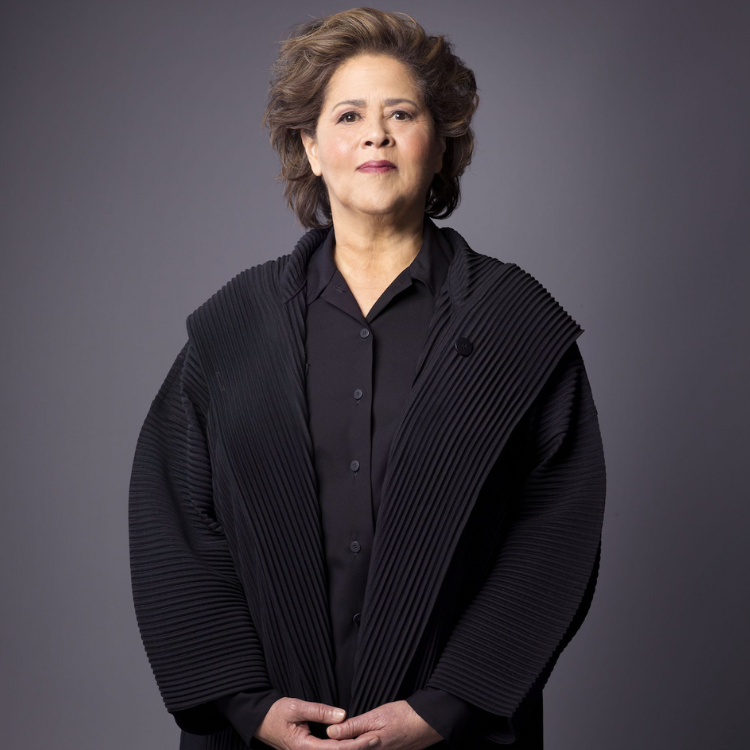 Anna Deavere Smith
Doctor of Fine Arts
Playwright and actress Anna Deavere Smith has been credited with the creation of a new form of theater. Her plays, which focus on contemporary issues from multiple points of view, are composed of excerpts from hundreds of interviews. Plays and films based on those interviews include Fires in the Mirror, Twilight: Los Angeles, Let Me Down Easy, and Notes from the Field. Her work as an actress on television includes Inventing Anna, The West Wing, Nurse Jackie, and Black-ish. Mainstream movies include Philadelphia, The American President, Rachel Getting Married, and Billy Crystal's Here Today. President Obama awarded Smith the National Humanities Medal, and she has received a MacArthur Fellowship, several Obie awards, a Drama Desk award, a George Polk Career Award in Journalism, and the Dean's Medal from Stanford University School of Medicine. A professor at NYU Tisch School of the Arts, Smith was a finalist for the Pulitzer Prize and has been nominated for two Tony Awards.